I teach people how to understand, enjoy and successfully train their own horses.
Many people feel stuck when training their own horse. I teach people to understand the 'why' as well as the action steps for creating clear, confident communication with their horses.
Enroll Now
Searching for quality horse training information can be stressful and frustrating. While the internet has put information at our fingertips it has created a new problem: sifting through mountains of conflicting ideas. Finding someone with a proven system is hard enough, but what if you have additional questions?
I know how it feels, your time is limited, your hopes are high and you have questions...and doubts.
I can identify. As a wife, mother and business owner I have experienced these same struggles.

Horse ownership should be fun and rewarding. Learning to communicate clearly with your horse should be something you look forward to. And it can be. That's why I've decided to move to the digital world where I believe I can guide you better.
I've put my years of learning into these courses and because they are digital I'm able to update them at any time.
Sound interesting? Feel free to take a look around some of the lessons are 'unlocked' so as you are looking at the courses you can sample the material.
Let's get started!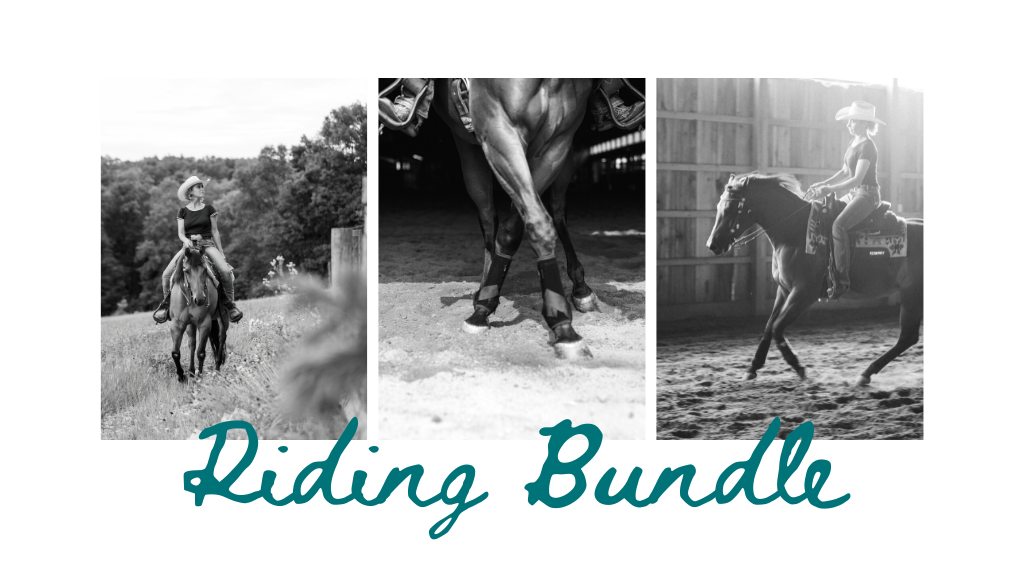 This Riding Bundle includes two masterclasses and a classic.
Masterclass #1-The Complete Guide to Improving Steering and Teaching Neck Reining:
Step-by-step instruction for understanding the training, learning correct rider aids, and creating excellence in steering.
Masterclass #2- Establishing Collection and Introducing Lead Changes:
Clear, actionable instructions to accelerate your understanding, develop full body control and teach flying lead changes. All exercises include video of students during the learning process demonstrating common challenges and how to overcome them.
Classic Video- Whoa: Teaching Your Horse to Stop:
Teaching your horse to stop consistently and beginning the sliding stop.

Note to returning students: Please login at the top of this page and then navigate to 'My Products' which will be displayed once you are logged in. This will show you all of the courses you own.