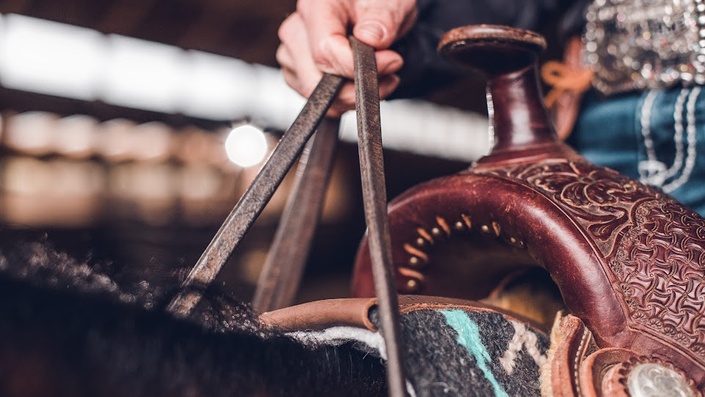 The Complete Guide to Improving Steering & Teaching Neck Reining
Step-by-step instruction for understanding the training, learning correct rider aids, and creating excellence in steering.
Watch Promo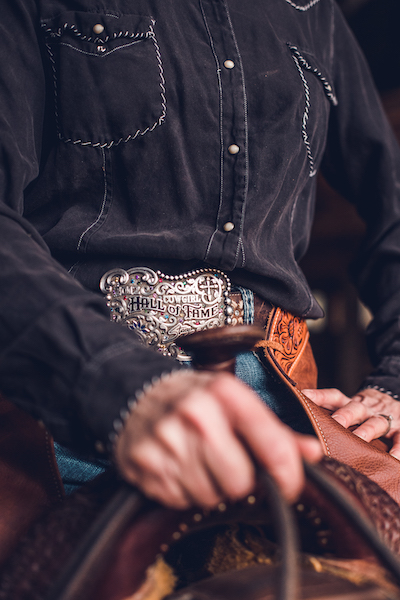 Do you want to understand the whole steering process...so you could figure out what to work on next?

Do you feel confused at times about which aid to use when?

Do you wish you could simplify the aids you're giving your horse?
Does your horse seem frustrated...and you suspect your inconsistency could be to blame?

In this course, Stacy clearly explains the stages of training, the techniques in each stage, how she uses them, and why.

She shows examples of horses that are confused and frustrated and demonstrates the appropriate way to handle them.
If you are a rider who strives to understand training from the horse's point of view, with actionable instructions on how to train your own horse, this course is for you.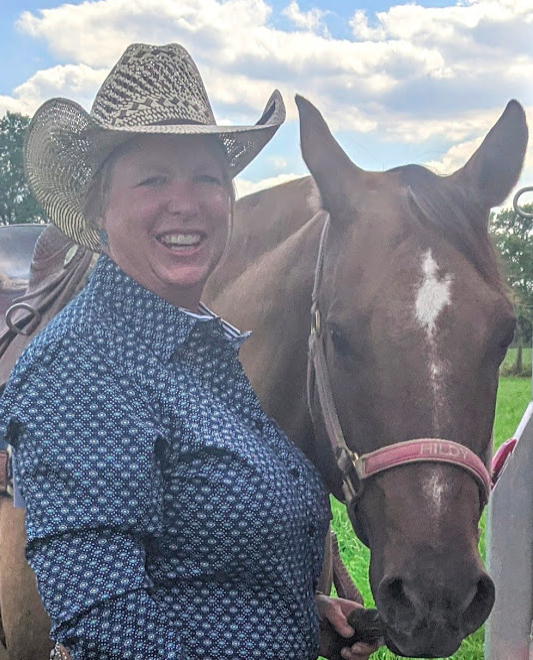 "For many years I could never get Hildy to slow down and I really wanted to learn how to ride one handed. I tried to get professional advice locally but no one could help me. I had pretty much lost hope on Hildy ever slowing down and being able to ride one handed until Stacy taught me---"The Second Hand Slide". When I learned about the "Second Hand Slide" and the "Hug" my horse totally changed!!! She slowed down, became collected, and it felt AWESOME!!!
I still cannot believe that my horse can walk/trot/canter nicely, with a collected frame while I am riding one handed. This was a HUGE breakthrough with my horse. Thank you so much Stacy for always providing easy to understand lessons and techniques that I can follow and apply with my horse. The results have been OUTSTANDING and I am so HAPPY!!" -Martina Brown & Hildy
About the Course
The Complete Guide to Steering and Neck Reining is just that; complete.
In this course, Stacy takes you on an in-depth look at the stages of teaching a horse to steer.
She clearly explains how and why each stage exists and shows you how each stage layers onto the next.
She explains common rider mistakes and shows some of the mistakes that horses make during the learning process also.
Stacy has done the hard work of condensing all of this into short, bite-sized video clips. The main teaching segments are less than ten minutes each, making them easy to watch and even easier to navigate back to for future reference.
For those of you who want to go deeper, Stacy has created 'deep dive' modules which can be considered 'extra credit' for students who want to take an even deeper look.
After thoroughly guiding you through the stages of steering, Stacy takes it one step further by giving you 'Audio Ride Guides'. These are audio files that you can listen to using your smartphone while you ride.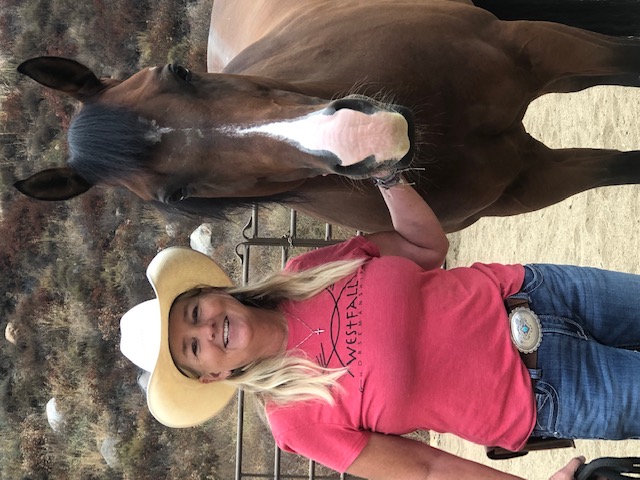 "I have been wanting to neck rein my horse for the last few years and people that tried helping me and my horse didn't really have a precise explanation on how to do it. When I saw Stacy had a new course on Steering & Neck Reining I was so excited and ordered the class and immediately started watching the modules. Stacy does such a wonderful job with her video work. It's very detailed on the steps you need to do to get to each step. My horse and I are elementary level. Stacy has videos for every level. Oh, and one of the greatest tools is the Audio Ride Guide. I felt Stacy was there watching me ride. She would say breathe .. right when I needed to breathe. I would laugh thinking, "Stacy you are here watching us".
The great thing about this course is I have gone through all the modules and my horse and I have come a long way but we still need more work. I love being enrolled in Stacy's courses. I can log in anytime and review or learn next steps at anytime.

Thank you Stacy Westfall for creating the your Course Curriculum. Your courses and video work are very professional and right on the mark for helping us train our horses."
-Linda Turner & Del
What is an 'Audio Ride Guide"?
Changing habits can be challenging. But gone are the days of trying to remember what the instructor said as you practice new techniques. With Stacy's Audio Ride Guides, you'll be coached through each technique while you practice riding the pattern she's taught you.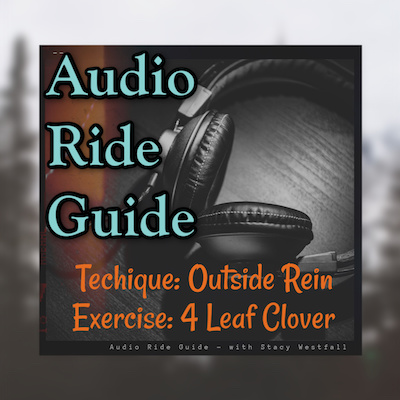 Here's what other students had to say about the Audio Ride Guides:
"I loved the 'relax and shoulder roll' along with all the cues, and the timing was extremely helpful! It kept the ride consistent and held you accountable for not leaning forward, being too quick with hands and not using legs…. This is brilliant because it will build confidence, consistency and muscle memory! Love, love , love it!"-Lisa

"It was a great audio. I felt very comfortable and knew what you meant every step of the way... Reminding me to breath, roll shoulders back, massage mouth, move hands back and forth, and be aware of head placement really helped me focus. I really enjoyed it! One thing I realized is that my focus was on what you were saying and applying it while I was riding---Could not think of anything else....just on what I was doing (not dinner or work tomorrow) Kinda like yoga--where you clear your mind and focus on what you are doing. :)" -Martina
One more thing...
Module 7A: Student video reviews
Sometimes it's nice to be in a learning environment where you can see other students and learn from watching them be coached. It helps to know you're not the only one facing the challenge of changing old habits and trying out new ideas.
In module 7A, you will find videos that were submitted by students. These are videos of people practicing the techniques and patterns shown in the course. Stacy then added voiceover to many of the videos, offering feedback to the students.
In addition to the video reviews there are also several recorded Zoom meetings with students. During these meetings Stacy answered questions that were submitted and also brought students on to ask their questions in real time.
These student video reviews and Zoom call Q&A are also included for you inside the course.
In many of the Modules, Presto is an example of an 'Elementary Level' horse. He demonstrates a horse who is learning the techniques for the first time. As his training progresses, I'm continuing to add videos using him.
His first ride ever is in Module 2A. His first ride in a shanked bit is in Module 3A.
It will be fun for you to see him later as he progresses to 'High School' level...and beyond.
Will you join us?
Ride with Faith,

Stacy Westfall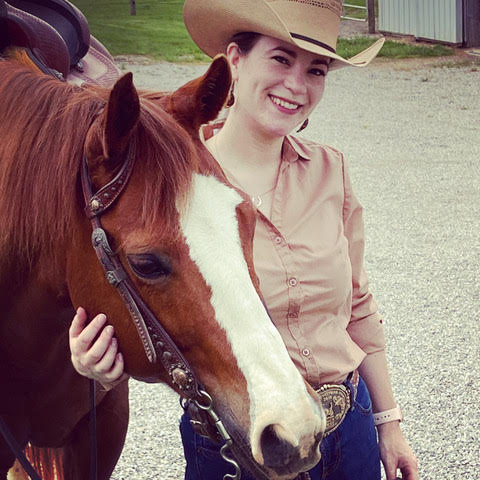 "I've been riding and showing for over 25 years, my horse is a well-broke veteran, and we compete successfully, so I thought this class would just be something I'd tuck away for if I ever decided to start a young horse. Instead, the simplicity in which Stacy breaks down each element of steering exposed substantial holes in my own understanding of rein communication! After working through the course, our communication has improved tremendously. Things I used to think my horse just "couldn't do" (such as keeping a consistent bend on a neck rein) we are doing easily and consistently.
I am a college professor, and I assure you the course is extremely well designed and offers an easy to navigate, go-at-your-own-pace experience. Whether you're a visual, audio, or kinesthetic learner, varied examples are provided to cover all learning styles. This class was absolutely worth the investment." -Rebecca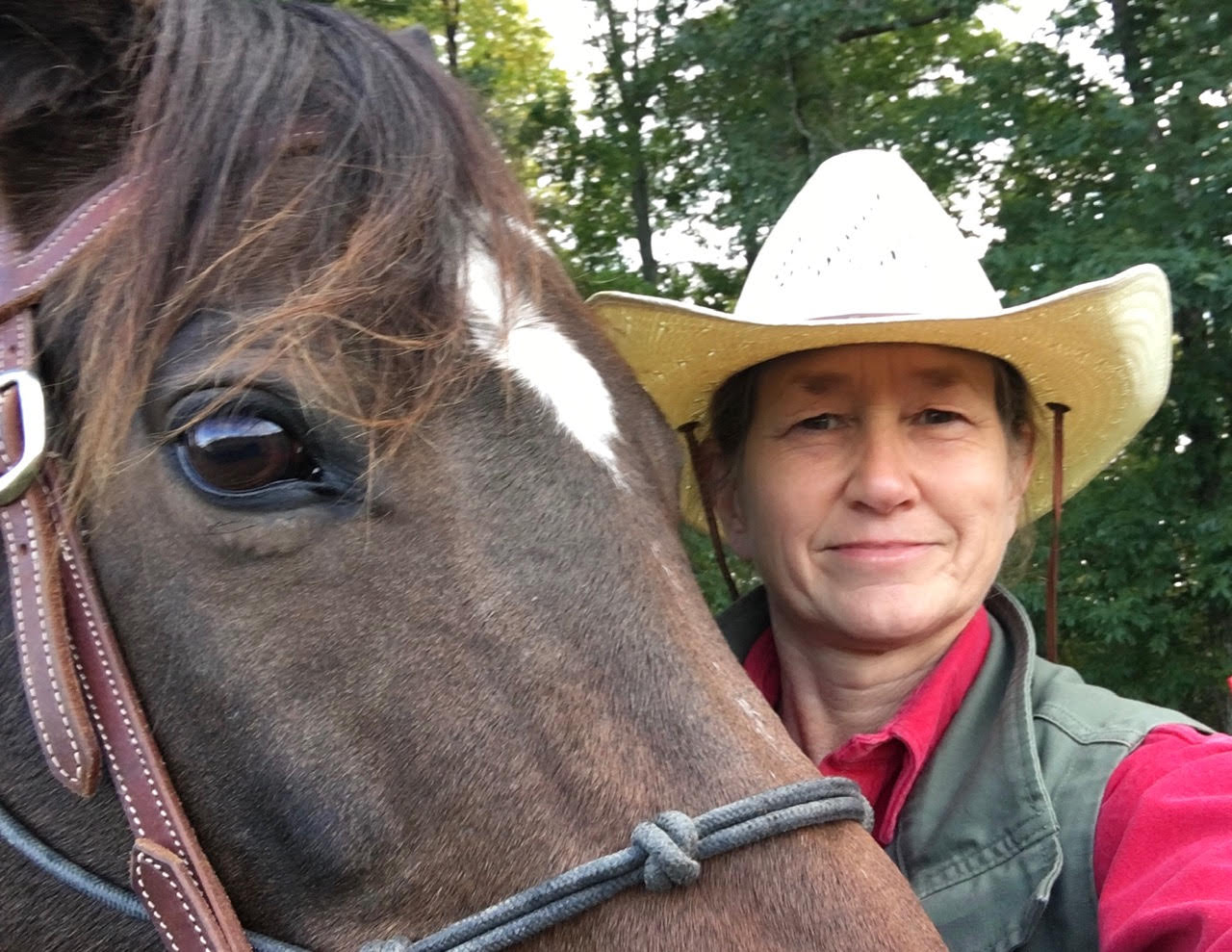 "The Complete Guide to Improving Steering and Teaching Neck Reining course is proving to exceed my expectations. Stacy turns concepts into actionable exercises enabling the student to develop refinement, timing and feel while training the horse. The Audio Ride Guides are an incredible asset to the coursework as Stacy's audible coaching helps the student practice and apply the techniques while riding. No matter how many times I've utilized the Audio Ride Guides, I still discover something new in myself and/or in my horse. I have been having so much fun learning with this course that my sister signed up too!
Thank you Stacy for the time and work you put into developing this!!"
Grace and Peace,
Ann
"I have gained SO much from Stacy Westfall's 'The Complete Guide to Improving Steering and Teaching Neck Reining' course! The course helped me with my overall precision and awareness. I now have more precision with less effort!
Stacy's videos and instructions in the course are clear and well illustrated. I love that she rides different level horses on the patterns. Especially, when she takes a college level horse back to elementary school. It really drove home the point that the concepts are layered and each individual piece is important. So if you skip, omit or cheat it leaves a hole you will need to find and fill in at some point. For either you or the horse.
It was absolutely well worth it, I thank you and my horses thank you." - Jesse
"I'm impressed with how much this course has improved my riding and communication with my horse. It has helped fix a lot of mistakes I didn't even know I was making. Thanks for making it available, I know I will watch and rewatch the content again and again."-Natalie
"Hi Stacy, I have been taking lessons on and off for about 5 years, and I recently moved to Hawaii (I'm military so I move a lot). A few months ago I began on a bossy yet well trained reining mare. She's safe to ride, but my cues were not as concise and consistent as a more advanced rider. Last week I had a truly frustrating lesson, and the things I thought I knew weren't working.
So, I got online and watched practically all your videos on youtube and then bought your course. I binge watched the entire thing over the weekend, over and over while practicing on an exercise ball with fake reins. Today I finally got to ride for an hour and it was incredible. I could finally communicate with this horse and focus on learning. We practiced perfect circles, isolated both the direct and indirect reins and then put them together. We were able to side pass, do shoulder in and out, reverse arch and pick up the correct leads (when before I was struggling so much with picking up the left lead), made straighter lines and worked on collected transitions. Most of all I finally understood what I was asking for and how to ask for it.
Before I thought it was all me, but now I can see that as a lesson horse she needs help too, especially getting flexion to the left. I have a lot of review, practice and learning to do, but today was a major breakthrough.
I had to tell you how thankful I am you put so much time and effort into your course. I can't wait until the next ride now!!!! " -Elizabeth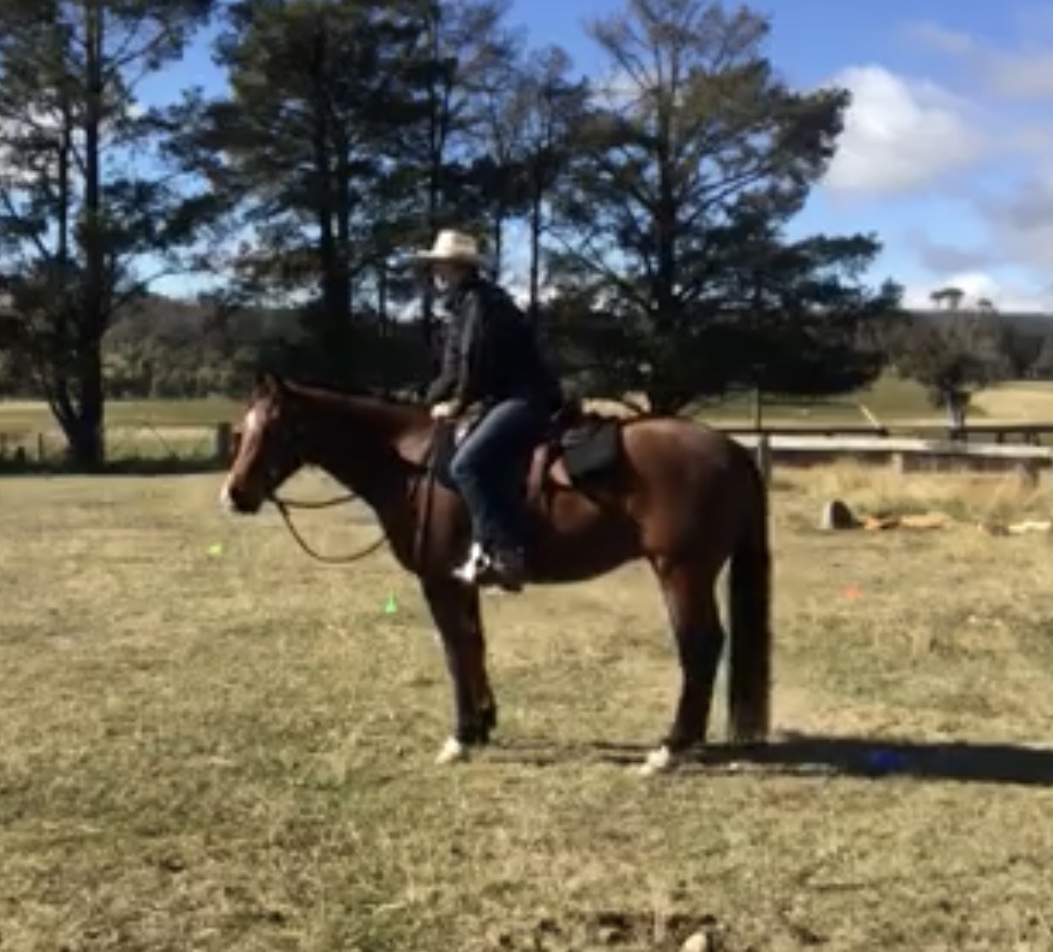 "I have really enjoyed your course and have watched the videos a couple of times. I found the audio ride guide really helpful and love seeing the horses at different levels. It helps that I can compare my horse to one in a specific level "Presto" :)
Also the Q & A at the end was really interesting and helpful. Here is a pick of me on my horse JJ from a video we took doing perfect circles around the cones. I was impressed with his square halt at the end."- Kylie
"Thank you so much for putting together such a great course! I have listened to all your podcasts and have just about every video, but this steering and neck reining video and audio ride guide is the best yet! I am a hands-on type of learner so to be riding and having the audio ride guide playing and guiding me through each step was incredibly helpful. I would have considered my horse in the high school level with a few things that I knew he still needed work on. This Steering guide really helped me learn a new approach to teaching my horse and it really helped him improve his form and steering to the right. (which was his bad side).
I would highly recommend this to anyone whose horse needs some fine tuning or is in the beginning stages of steering, either way it is going to help you and the horse.
Thanks again Stacy for coming up with these teaching processes so easy and simple to follow."
-Kathy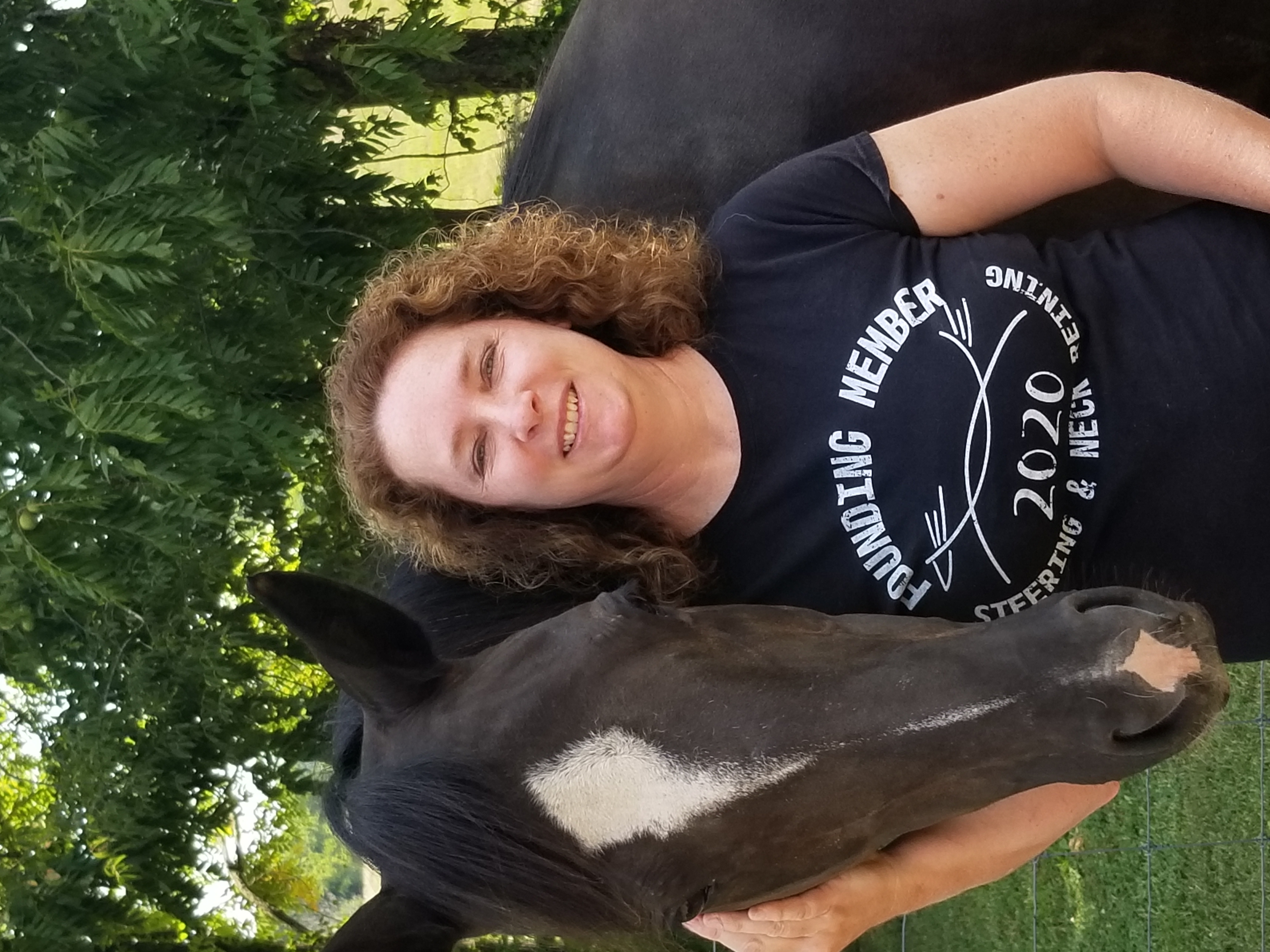 "I liked the videos, because you showed a horse just learning, so we know what we will experience. Then you show a higher level horse, so we know what our goals are. Thanks."- Yo C.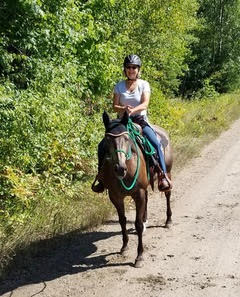 "It sure is difficult to write only about the one thing I love about this course - the whole course has been just what I needed to make positive and progressive training for my horse Annie and myself, and in my opinion it goes way beyond steering and neck reining. I love the way Stacy has layed it out - starting with elementary school and showing the different exercises with a horse that is just learning, then progressing with horses in high school and on to college, I love the videos. For me I have a horse that has been trained but has lots of holes in that training and Stacy explains where and how to jump into the course and I am thrilled with the progress we have made. And to be able to make a short video and to have a one on one with Stacy as she reviews what you have been working on - well - priceless. Thank you Stacy. Love your podcasts too!"-Jan
Your Instructor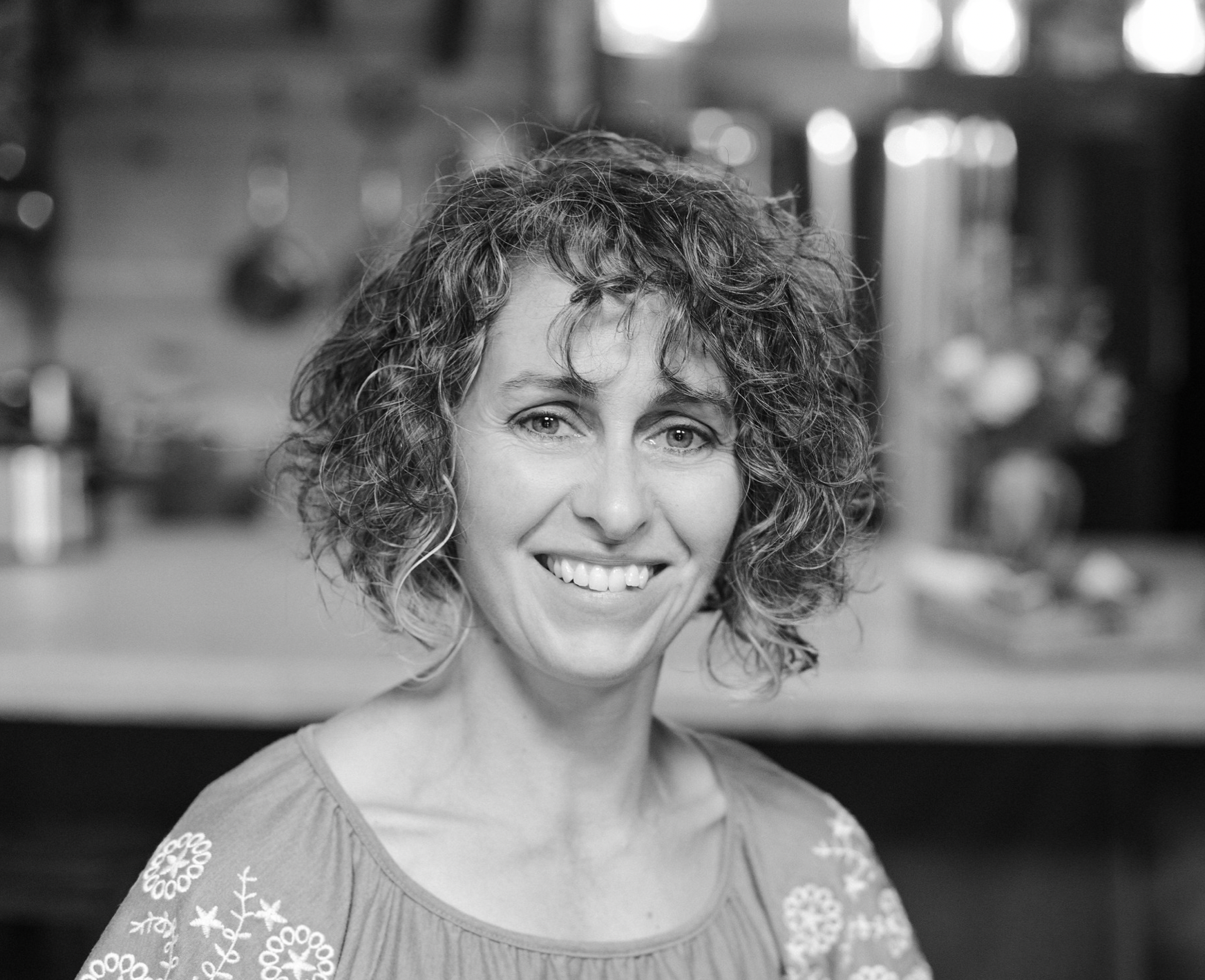 Great insight and an effective teaching style have made Stacy Westfall one of the most popular and sought-after clinicians in the horse industry.
Stacy Westfall is an AQHA and NRHA Freestyle Reining Champion who dazzled the horse world by winning top-level competitions while riding both bridleless and bareback. Her famous Quarter Horse Congress Freestyle Reining Championship ride, seen by millions on the Internet, led worldwide acclaim and appearances on the Ellen Degeneres Show.
In addition to her accomplishments within the reining arena, Stacy Westfall was the first woman to win the highly competitive Road to the Horse colt starting competition. In 2012 Stacy was also inducted into the National Cowgirl Hall of Fame in Fort Worth, Texas.