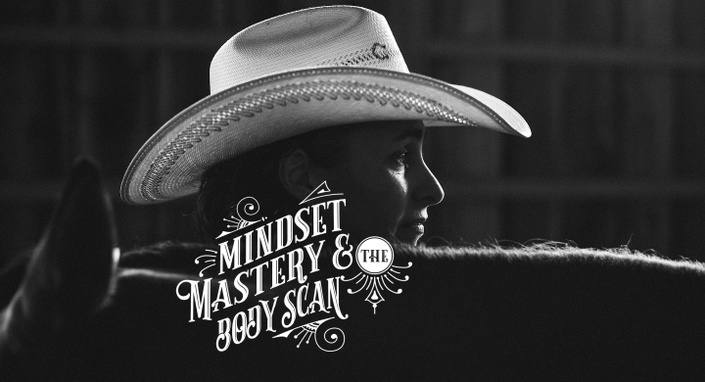 Mindset Mastery & The Body Scan
Learn what your mind and body are really communicating to your horse.
This course contains work that directly relates to the Rider's Mind and the Rider's Body.
Your horse experiences your body.
Riders tend to focus on physical cues: rein, leg, seat, etc.
Your thought, emotions, and perceptions influence your interactions with your horse, because they show up in your body...and your horse is reading your body.